Grizzly/Polar Bear Hybrid found.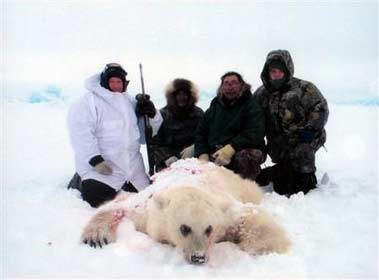 It's happened in captivity, so scientists knew Grizzlies and Polar bears could mate and that the offspring are in fact
fertile
. This appears to be the first time it's happened in the wild and speaks volumes about the effect global warming is having on multiple habitats.